PolyAlloys Company Profile
Manufacturer of Metal Injection Molded Components
PolyAlloys, a division of PSM Industries Inc., manufactures highly engineered components using the Metal Injection Molding process. With a fully integrated manufacturing facility,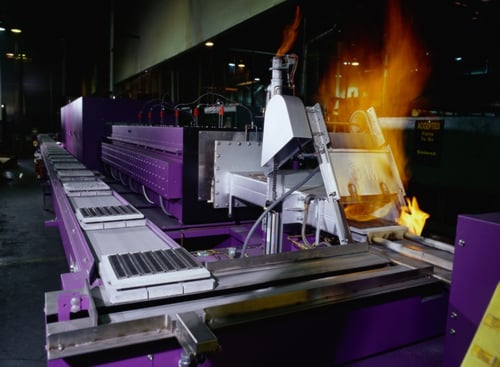 PolyAlloys has the capabilities to solve difficult engineering issues from both the design and manufacturing stand point.
PolyAlloys, Inc. specializes in the manufacture of small, highly detailed parts manufactured to close tolerances without the need to utilize significant secondary machining (near net shape). In addition, we provide complete application development including CAD/CAM and expert metallurgical services.

As a division of the PSM Industries, Inc.'s family of manufacturing companies, PolyAlloys, Inc. can utilize the experience and processes provided by our parent company. PSM has been in business since 1956 and currently consists of six divisions including Pacific Sintered Metals, Ferro-Tic SBC, BestMetal, PolyAlloys, PM Krupp Technologies and Yillik Precision Carbides.

PSM has been a family business centered on one creative vision...to provide the widest range of solutions in parts fabrication through PM technology. PSM sits on a seven-acre campus in the heart of Los Angeles. From its humble beginning, PSM took advantage of breakthrough technology in metal fabrication and helped develop the technology into the powerhouse process it represents today. Today, PSM manufactures a wide variety of precision-engineered PM parts through its four operating divisions.
Contact Information:
PolyAlloys
Division of PSM Industries Inc.
14000 Avalon Boulevard
Los Angeles, California 90061
Telephone: 310-715-9800
Fax: 310-715-1414
Primary Contact:
John Saunders, Technical Director